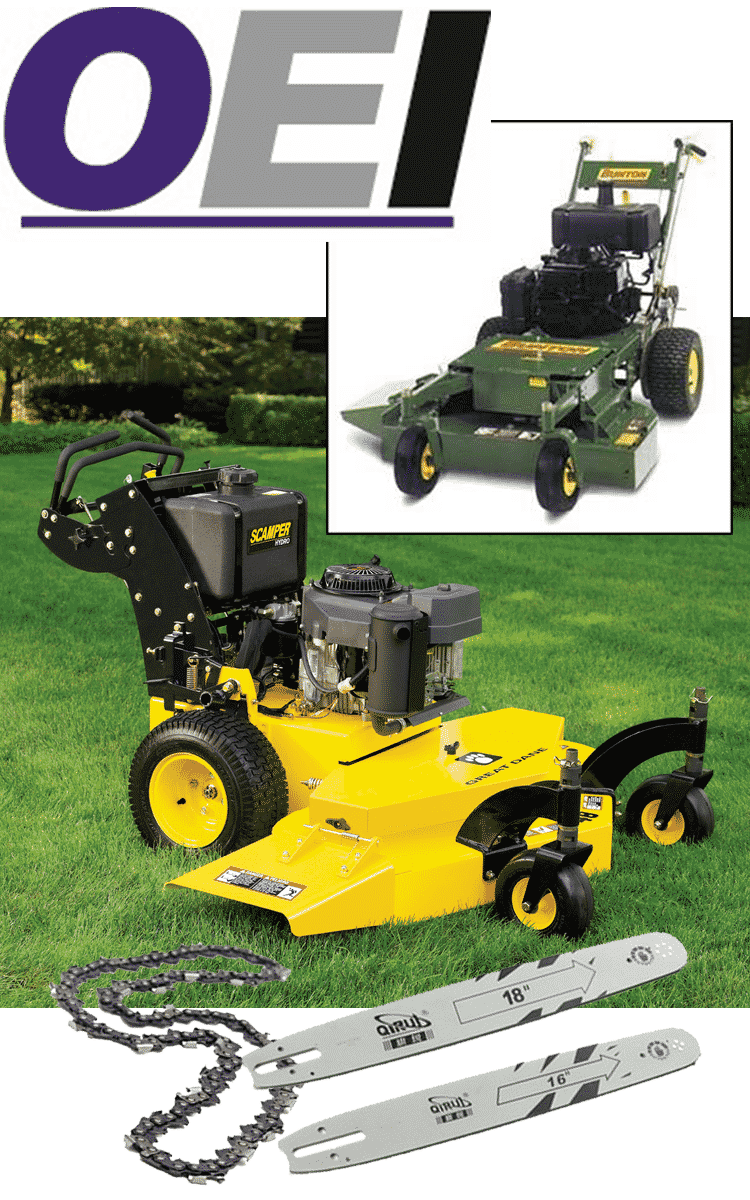 The Carswell/OEI History
Greenwood Products, Inc. began business in 1985 selling lawn & garden aftermarket parts with a concentration on chain saw chain, bar, and sprockets. As it grew its dealer base, Greenwood Products added various lines of original equipment manufactured parts and in 1990 changed its name to Original Equipment, Inc. (OEI). Original Equipment, Inc. continued to develop its business throughout the 1990s on the basis of providing quality parts and excellent service to its dealers. As a result of this focus on service and strong dealer base in Arkansas and Oklahoma, Carswell Distributing Company acquired Original Equipment, Inc. in June of 2000.
Carswell Distributing Company expanded Carswell/OEI's product offering to include a number of outdoor power equipment lines, such as Bob-Cat, Robin, Yazoo/Kees, and Great Dane. Carswell/OEI is now a strong regional player in both the lawn & garden parts and equipment business.
Carswell/OEI's parent company, Carswell Distributing Company, was founded in 1948 by Robert E. Carswell as a wholesale-distributor of electric water pumps in central North Carolina. Over the years Carswell brought many product lines to the market, including toys, personal care products, consumer electronics, and major home appliances. Carswell has adapted its business to many growing product life cycles, markets, and changes the business environment, and today, Carswell is a major marketer and distributor of outdoor power equipment, home heating products, and power sports parts. In addition to it's core business, Carswell provides business development services and logistics support to several consumer product companies.